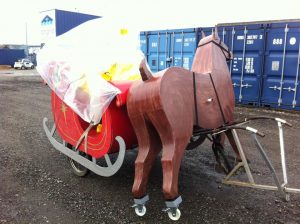 anglia self storage may be a good option for you during the festive season as you find your home becoming more and more cramped with items and people… Here are some  reasons why storage units are perfect at Christmas time.
The challenge of hiding presents from our kids. If you rent a self-storage unit you won't need to worry – even if they know you've got it, they can't get in! anglia's security is EXCELLENT, including monitored CCTV – Even Santa couldn't get in unnoticed!
It would be wise to de-clutter in the build up to Christmas and use a small self storage unit to help create some much needed space. Once the festive season is over, you can either vacate the unit or keep it as part of your overall New Year clean out. Small units at anglia are available from as little as £15 per week.
After Christmas, how many people ruin their Christmas decorations because they don't have a suitable storage solution? If you have a lot of decorations, a sizeable tree and other seasonal goods that aren't going to be used, why not use a self-storage unit to keep them safe  until next year? The unit will come in handy when you go away on holiday too – ensuring your valuables are kept safe while you are away.